Fernco Mod
I bought my Fernco 3x3x4 Coupler (Part # 1056-33) from Lowe's for less than $5.00. Any major hardware store (Home Depot, Lowe's, should have them. A better fit for the LS1s 3.5" TB is the Fernco 3x3.5x4 coupler (Part # 1059-33). From my understanding, this piece is more difficult to find though. A third option is a silicone hose from Bakers Precision Hoses in Signal Hill, California (1-800-959-7757), but they run about $25.00 and need some minor cutting.
*** The perfect size coupler or hose would be 3" for the air intake side, 3.5" for the TB side and 4" long.
The 3x3x4 Fernco will work, but it need to be heated up in hot water or in the microwave to soften it up. *Warning - Be very careful with this in the microwave. Only zap it for about 15 seconds at a time to avoid melting it.
I removed the stock tubing from between the TB and my lid. Once the stock tube was removed, I slid the HOT coupler onto the top part of the TB first, then put my finger inside and stretched it onto the bottom part. If the coupler is hot, this should not be that hard. Next, I unclipped my intake lid and slid the coupler onto the lid. Finally I slid my lid back into place, and tightened the hose clamps on the coupler. From start to finish probably took me 20-25 minutes and I got rid of that nasty accordion looking thing.
Fernco Mod Flow Info - testing by installuniversity.com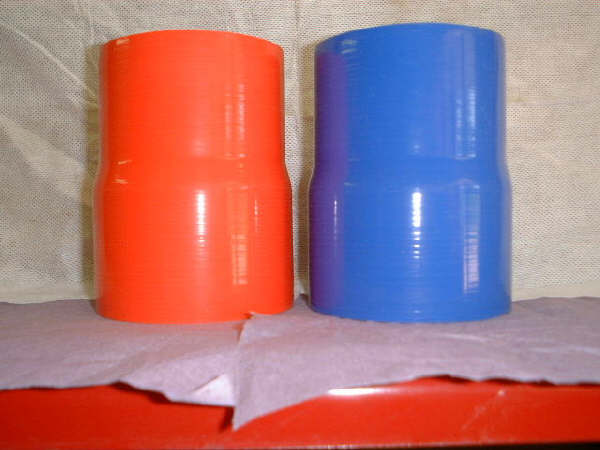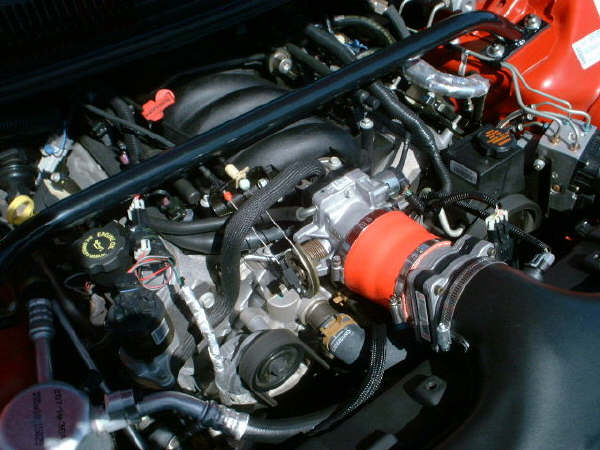 Bakers Silicone Hose - Red or Blue LS1.com's SS320HP - Bakers Hose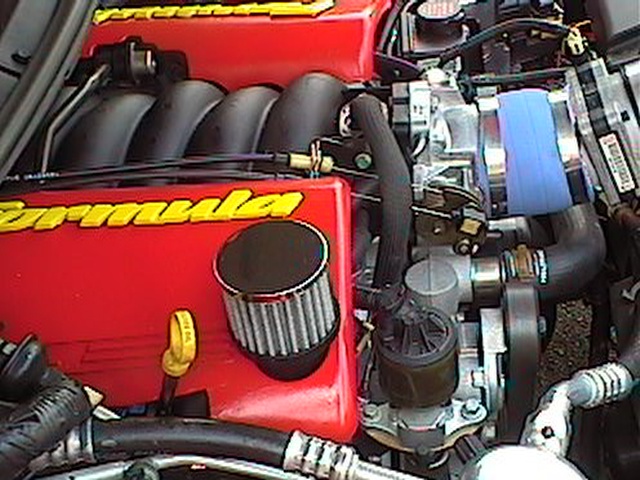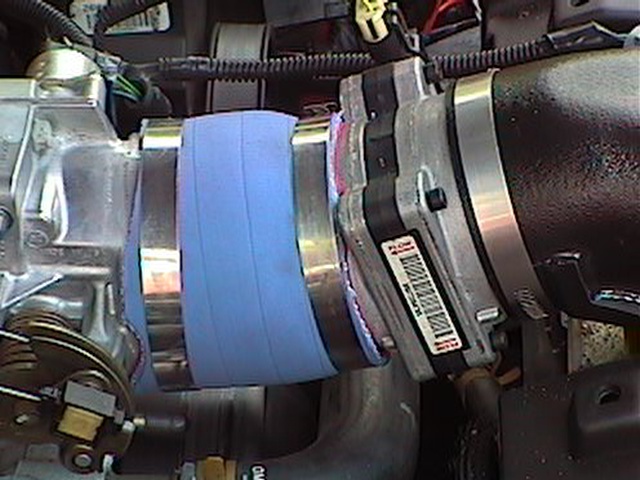 LS1.com's Y00Formula with silicone tubing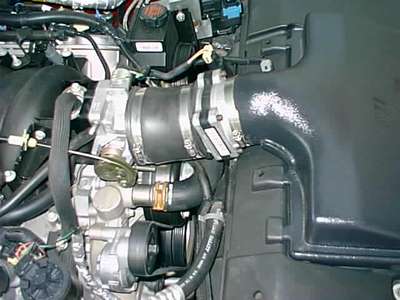 Fernco coupler on Raughammer's Pepper